Affiliated Graduate Students
Mellon Fellow in Comparative Border Studies: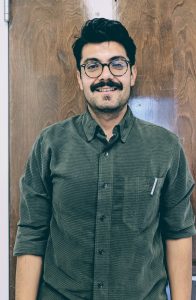 John Guzman Aguilar is a 2nd year PhD student in the Spanish and Portuguese Department. His research interests include literature in the Mexico-U.S. border region as well as Mexican and Chicanx popular culture. He is particularly interested in exploring how minoritized communities along the Mexico-U.S. border resist state oppression through different cultural expressions.
Affiliated Graduate Students: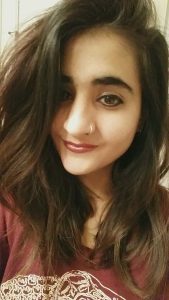 Zunaira Komal is a 2nd year PhD student in Cultural Studies Graduate Group. Her research is focused on secularism and Islam, border studies, militarized humanitarianisms, psychoanalysis, surveillance, and the social and cultural history of psychiatry.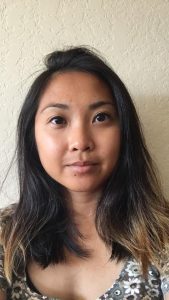 Katherine Nasol is a first year PhD student in the Cultural Studies Graduate Group at UC Davis. She earned her bachelor's degree from Stanford University in International Relations with a minor and interdisciplinary honors in Comparative Studies in Race and Ethnicity. During the summer of 2014, She was a Stanford Ethics in Society Human Rights Fellow where she conducted research with Hong Kong-based non-profit, Mission for Migrant Workers. From 2014 – 2015, she was a Haas Center Public Service Scholar and engaged in discussions and workshops to disseminate a senior thesis into policy and community-based initiatives. Informed by her experiences as a housing and immigrant rights activist, her research focuses on displacement, forced migration, workers rights, Asian American Studies, and citizenship. Her research includes policy reports and publications on human rights abuses in South Africa and the trafficking of Filipino migrants to the United States and Hong Kong. Currently, she is investigating how Filipino migrant workers in settler-colonial states use media to build social movements and belonging across the diaspora.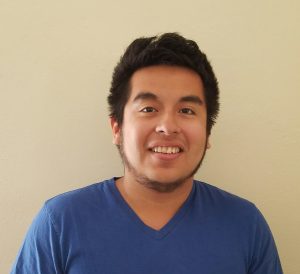 Robert Echeverria is a 2nd year PhD student in the Cultural Studies Graduate Group. His research is centered on De-colonial theory, Queer/Feminist of Color Critique, Epistemologies and Ontologies of the South, Imperial/Colonial Translation, Infra-politics, Non-subjectivity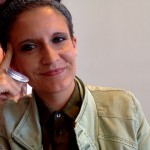 Andrea Miller is a PhD Candidate in Cultural Studies at UC Davis. Her research explores preemptive governance in the war on terror, examining the relationship between drone warfare, digital and embodied practices of targeting and surveillance, racialization, and incitement to violence rhetoric in contemporary U.S. imperialism, policing, and everyday discourse. Andrea previously earned her MA in Women's, Gender, and Sexuality Studies from Georgia State University and is currently a graduate research fellow for the Mellon Sawyer Seminar "Surveillance Democracies" at UC Davis.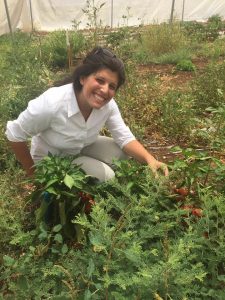 Gabi Kirk is a 2nd year Ph.D. student in the Geography Graduate Group. Her research will focus on the political ecology of Palestine-Israel, with a focus on agroecology and ethnobotany. She is interested in effects of occupation and colonization on Palestinian agriculture, and how narratives of landscape conservation and landscape memories are used by Israeli state and non-state entities, and by Palestinian grassroots community initiatives. She hopes to work with Palestinian organic research associations and burgeoning heirloom seed preservation efforts. She is also interested in comparative settler-colonial studies between the American West and Palestine-Israel, particularly in the technological regimes of water and rangeland management by developing states.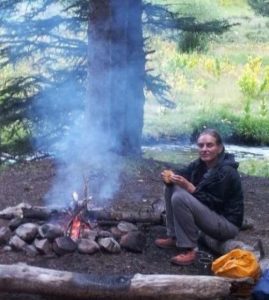 Maureen Burdock is a PhD Candidate in Cultural Studies. She is interested in displacement, migration, and storytelling (pictorial and narrative), centered on narratives of Eastern Europeans and "Ethnic Germans" displaced during the first half of the 20th century. Burdock is especially interested in the potential of the graphic novel to give voice to individual experiences and create transcultural understanding.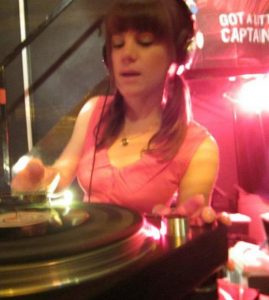 Nina Cole is a PhD Candidate in Cultural Studies, doing a D.E. in Studies in Performance and Practice. Cole's research focuses on modern day adaptations of 1960s-style Jamaican sound-system dances in transnational locations beyond the Caribbean diaspora. Central to her project are the claiming of space; mobility; discursive power between center and periphery; and everyday cultural, expressive, and consumer practices that are outside of or in opposition to the mainstream.
Danae Valenzuela is a 1st year PhD student in Spanish and Portuguese. Her research is centered on migration and transit migration from Mexico and Central America with a focus on migrant stories and issues of human rights and violence.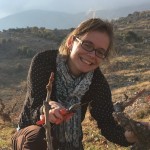 Tory Brykalski is a third year graduate student in the cultural anthropology department. Her research focuses on the ways in which Syrian agricultural laborers in Lebanon negotiate their involvement in Lebanon's political economy and use their labor as a tactic of survival. She is particularly interested in how their labor practices might articulate modes of being and belonging that exceed nation-state logics and capitalist modes of appropriation. Her project explores the relationship between forms of embodied labor, fugivity, the political economy, and speculative living.
Nina Farnia is a third year PhD student in the History Department. Her dissertation examines the constitutive relationship among U.S. empire, immigration law, and national security policy in the long twentieth century. She focuses specifically on the "LA8" case (the targeting of Palestinian activists), the Guantanamo Bay cases, COINTELPRO, and the targeting of Marxists and Anarchists in the early 1900s. Analyzing the cases through a world historical lens, she evaluates the historical shifts in U.S. imperial policy as they impact the making of domestic law. Prior to attending Davis, Nina graduated from UCLA School of Law with a specialization in Critical Race Studies, and worked on class action cases challenging FBI surveillance, racial profiling, and employment discrimination at Wal-Mart and other corporations.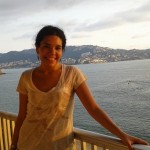 Viridiana Hernandez is a 1st year PhD student in History. Her research interest is the Mexican-American borderlands in the 19th Century. She focuses on how the new configuration of the borderline affected Indian tribes' and settlers' way of life, breaking the dynamics of an integrated region that could not fit into the new "national boundaries."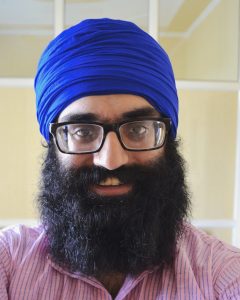 Rajbir Judge is a PhD Candidate in the Department of History. His dissertation explores the various contours Duleep Singh, the deposed Maharaja of Punjab, occupied in his transnational intrigue against British rule at the end of the 19th Century. Judge investigate how Singh's attempt to foster revolution cannot be reduced to his transnational alliances and failed maneuverings alone. Instead, his dissertation emphasizes how Singh was as an enchanted symbol of contestation, functioning as a common frame of reference as Sikhs, Muslims, and Hindus engaged in inter- and intra-theological debate, cross-border movement, bodily discipline, literary production, and the cultivation of ethical practice.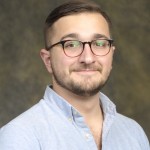 Adam Kersch will be starting his first year of PhD studies in Sociocultural Anthropology in September 2016. His research is focused on provision of health and legal services to migrants in Italy. He is particularly interested in human rights, migrants' imaginaries of Europe, and the politics of care in the context of austerity."
Caroline McKusick is a 4th year student in Anthropology. She examines community organizing practices that have allowed transnational Kurdish journalism to endure in Turkey through several of the worst campaigns of violence against journalists. The Free Press Tradition materializes transnational connections and communities across the Kurdistan region of the Middle East and in the Kurdish diaspora, creating conversations across militarized borders. McKusick's research interests include state violence, alternative knowledge production, and gendered and situated journalism.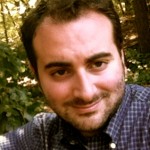 Loren Michael Mortimer is a third year PhD student in History with a designated emphasis in Native American Studies. He studies indigenous political ecologies and comparative colonialisms in North America during the 17th and 18th centuries. His dissertation combines ethnohistory, environmental history, and spatial history to narrate the evolution of the St. Lawrence River watershed from a pre-contact Native American borderland into an international border between the modern nation-states of Canada and the United States.
David Tenorio is a 3rd year PhD student in Spanish and Portuguese. His research focuses on the notion of "queer utopia" from a comparative perspective that takes into account contemporary contexts of Mexico, Cuba, and their diasporas in the United States. He is a member of the "Sexualidades Campesinas" digital storytelling research project, and is concurrently realizing a separate community-based digital storytelling project working with immigrant transvestite performers in Sacramento.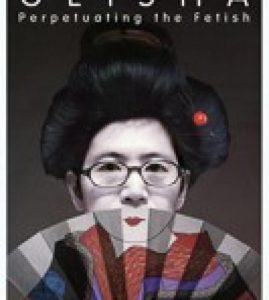 Scott Tsuchitani is a 4th year student in Cultural Studies. He is interested in a transnational analysis of structural racism in the US and monoculturalism in Japan, in relation to the denial of citizenship rights of ethnic minorities and institutionalization of war memory. His research considers how borders in belonging and citizenship and the potential for radical art practices to intervene in these arenas, bridging ethnic/critical race studies, area studies, and museum studies.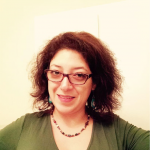 Carmen Valdivia is a 4th year PhD Candidate in the Spanish and Portuguese department with a DE in Native American Studies. She examines the intersectionality of race and gender in Peru, specifically displaced Indigenous women and their political and alternative media activism seeking empowerment and recognition. Her dissertation considers racism and racialization practices, migration, belonging and solidarity, and the role of digital technologies such as alternative media and digital storytelling in the building of cultural identity.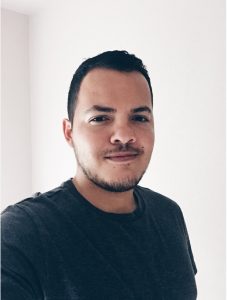 David Barrera is a first year PhD student in the English department. His current research explores the intersection of race and geography in migrant narratives, transnational literature, and Chicana/o visual art. He is especially interested in how the works of Helena María Viramontes, Karen Tei Yamashita, and Harry Gamboa Jr. critique geographic displacement and environmental exclusion in the U.S. during the second half of the twentieth century.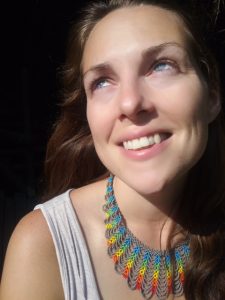 Sarah Ashford Hart is an incoming PhD student in Performance Studies, whose work explores participatory performance techniques for generating social dialogue across barriers of cultural difference. She has facilitated projects that voiced the stories of refugees in rural England, developed the communication skills of inner-city youth in New York, enhanced the interactive pedagogical tools of English teachers in Caracas, and visibilized the perspectives of international inmates in Chilean prisons. Her PhD research will focus on establishing a socially engaged performance methodology for unpacking the representation of hemispheric Latino/a migrant identities in California and Chile, by facilitating a multilingual space to explore the mutability of belonging.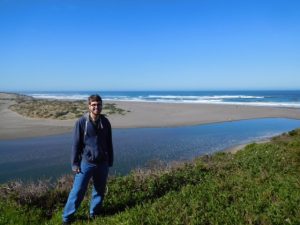 Colton Brandau is a first year Graduate Student in the Native American Studies program. His research focuses on Siberian and North Pacific indigenous people's interactions with Russian/Soviet and American colonialism and the imperial, scientific, cultural and academic rhetoric that continues to arise from these relationships. His indigenous-centered critical regional study also draws from post colonialism, Islamic studies, Marxism, anarchism, Russian studies, and settler studies in the Middle East, Africa, Oceania and the Americas.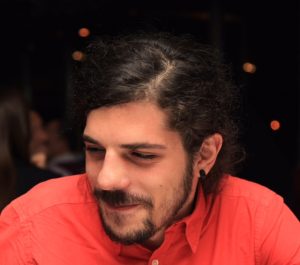 M. Fatih Tatari is a 2nd year PhD student in the Department of Anthropology. My research examines animal husbandry and cheesemaking practices in Northeastern border of Turkey. In particular, I focus on the collaboration (and conflicts) between local communities; and how their use of space exceeds nation state borders. I am interested in the encounters of the farmer organizations with the state, as well as in the emergent spaces of collaboration between farmers and scientists around local cheese. My main research interests include anthropology of food, political ecology, anthropology of the state, and social studies of science.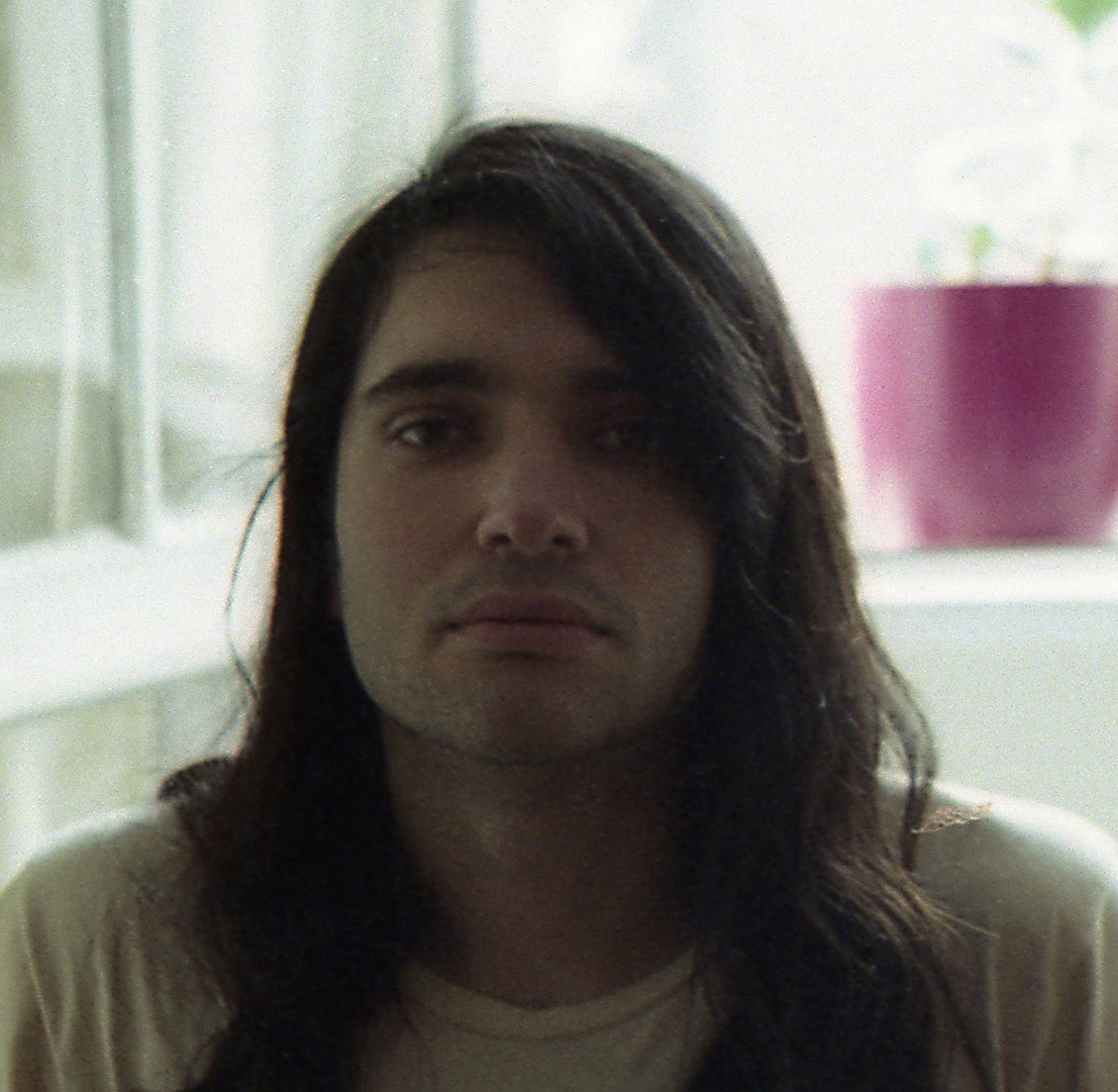 Alejandro Rossi is a 2nd year Ph.D. student in the Spanish and Portuguese department. His research focuses on social movements in contemporary Chile, centered in how these groups can exceed the logics of normative-neoliberal thinking in society. He is interested in intersectionalities of sex/gender, race, and class; internally displaced persons (IDP) and migration, human rights, identity and national imaginaries, national and international border struggles. He is a member of the "Sexualidades Campesinas" digital storytelling project, and part of the Editorial Committee in Brújula: revista interdisciplinaria sobre estudios latinoamericanos.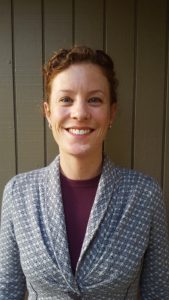 Anne Gillman is a PhD Candidate in Political Science at Johns Hopkins University and a Visiting Scholar at UC Davis's Hemispheric Institute on the Americas. Her research examines how states extend their "reach" into periphery communities, and how marginalized populations gain access to the state. Her dissertation, Making Culture, Moving Margins: State-Society Interactions within Brazilian Cultural Policy, examines the case of cultural policy in Brazil to identify specific mechanisms through which the state built new modes of engagement with excluded groups.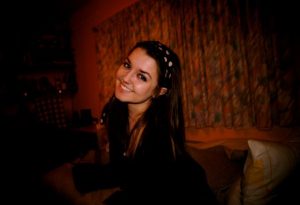 Farah Khan is a first year PhD student in the English department. Her interests revolve around migration, border crossings, and re-negotiations of gender constructions that surround narratives coming out of "border crossings." She is interested currently in the ongoing refugee crisis and how borders and geography are being re-shaped by refugees asserting their humanity and space in hostile environments.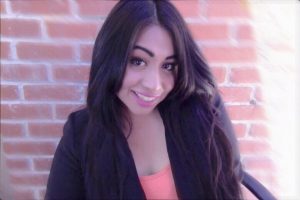 Lizbeth De La Cruz Santana is a first year Spanish Ph.D. candidate in the Spanish and Portuguese department working towards a Designated Emphasis in Human Rights. Her research focuses on Testimonial Literature, National and International Border Studies, Digital Studies, dictatorships, memory, trauma, identity and national imaginaries.  She is Copy Editor for Brújula: revista interdisciplinaria sobre estudios latinoamericanos, a member of  "Humanizando la deportación" storytelling project, and is conducting her own digital storytelling project  "Dacamented: Dreams without borders".  Her previous work has centered in state terrorism in relation to forced disappearances in Mexico with the mass disappearances of students from the Ayotzinapa Rural Teachers' College who went missing in Iguala, Guerrero, Mexico on September 26, 2014. As a student activist she participated as the social media director for Caravana 43 in Fresno, CA. and has served as editor for various student run periodicals and magazines.
Lisa Gonzalves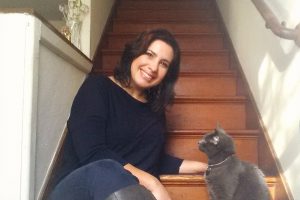 is a 2nd year PhD student in the Linguistics department. Having worked as an English as a Second Language instructor for over a decade in the SF Bay Area, she is interested in the second language acquisition process of immigrants who had little or no schooling in their first language, and are learning language and literacy simultaneously. She is also interested in identity shift as it relates to language and migration, dealing with trauma in the classroom, immigration law, and language policy.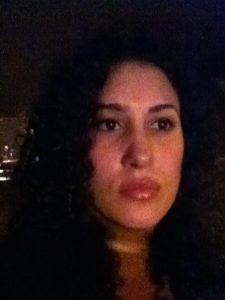 Emily E. Frankel received a Master's degree in Spanish from The California State University of Long Beach. She is pursuing a doctoral degree in Latin American Literature & Culture through the Spanish & Portuguese Department at UC Davis. Her research interests include female testimonial literature and social documentaries on Chile and Argentina. Presently, she serves as a Copyeditor for The Spanish Portuguese Review and as Guest Editor for Brújula, UC Davis's interdisciplinary journal on Latin-American studies. She is also part of the digital storytelling project – Humanizando la deportación.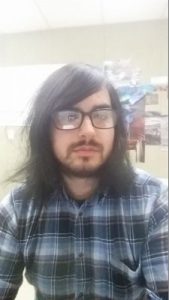 Luis Chávez is a PhD Candidate in the music department, working towards a designated emphasis in Native American Studies. His work focuses on saint festivals in Mexico. Specifically,  Luis focuses on the process of local northern Mexican identity formation through tamborazo music, dance performance, and religious expression. His project explores the way festival participants express a specific indigenous identity connected to place during Santo Santiago festivals.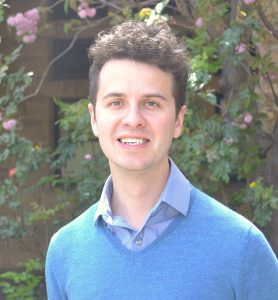 Vladimir Hamed-Troyansky
is a PhD Candidate in Modern Middle Eastern and Ottoman History at Stanford University. His research focuses on refugee migration between the late Ottoman and Russian empires. He examines the resettlement of Muslim communities from the North Caucasus in Anatolia, the Balkans, and Greater Syria. Through the analysis of rare documents in Arabic and Ottoman Turkish written by refugees, Vladimir reconstructs various networks that refugees fostered within and across imperial borders. His work engages with the categories of muhajir (refugee/immigrant) and hijra (Muslim emigration), modern citizenship, and border-making.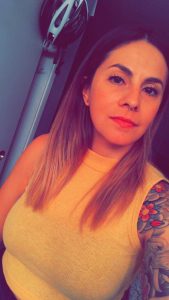 Marlené Mercado is a 1st year PhD student in Cultural Studies Graduate Group. Broadly, her research is focused on de-colonial theory and feminisms. More specifically, she is interested at looking at prison narratives (oral and written) as sites of subversion and resistance from a critical race and Latinx critical theory perspective. Additionally, Marlené is a firm believer in praxis and therefore is committed to engaging in "on the ground" activism. She spent the 2016 summer in Tijuana as a member of the "Humanizando la Deportación" project assisting in documenting digital stories of individuals who had experienced deportation.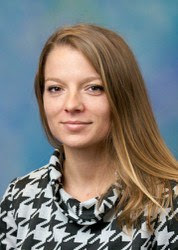 Marinka Swift is a 3rd year Ph.D. student in the Linguistics Graduate Group. Marinka's research addresses equity in adult language education, with a particular focus on Spanish speaking migrant adults living in California. The issues raised within this research focus relate to power dynamics, identity, multilingualism, language maintenance, and bilingual reciprocity (her own term).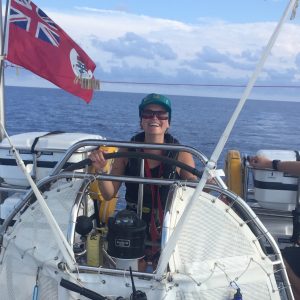 Maya Weeks is a first-year PhD student in the Geography Graduate Group. Her work considers waste, logistics, gender, environmental justice, and climate change through the transnational spaces of oceans with particular attention to the Arctic (Svalbard) and Pacific (California). Her current research focuses on marine debris as a form of capital accumulation and gendered and racialized violence.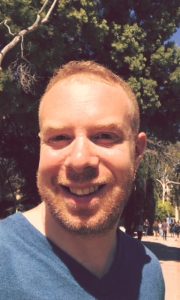 Matthew Nesvet
is an anthropologist, journalist, and filmmaker. He is also a doctoral candidate at the University of California, Davis. Matthew writes about security and extractive empires and industries, and the securitization of space and mobility in Africa and North America. Most recently, Matthew conducted several years of doctoral research among an informal, illicit gold mining syndicate in southern Africa, whose members he is currently shooting a documentary film with. His dissertation explores the politics and political economy of underground mining, labor, migration, and violence in South Africa's closed gold-mining zones. Matthew has also written about America's police reform industrial complex in New Orleans, a union of housing unstable, drug user urban activists in San Francisco, and gold panners in the foothills of California's Sierra Nevada mountain range. Matthew organized two recent exhibitions, one which featured a democratically designed, speculative visualization of an alternative future for San Francisco, the other which traced the persistence of apartheid in post-apartheid Johannesburg. Matthew is thrilled to be an affiliate of the Mellon-supported Comparative Border Studies Initiative, as well as a member of the Critical Militarization, Policing, and Security Studies Research Group, African and African-American Studies Department, and Anthropology Department, all at University of California, Davis.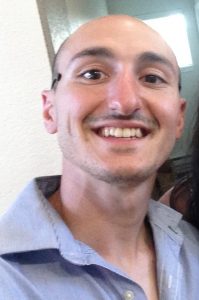 Beshara Kehdi is a first year PhD Student in the Cultural Studies Graduate Group.  His research focuses on Arab and Arab American histories, decolonization, displacement and trauma, diasporic communities, and resistance movements.  He also has a special interest in liberatory education and literacy, arts and critical pedagogies that expand our notions of youth, communities, and their agency.
Morganne Blais-McPherson is a first year PhD student in the Department of Anthropology.  Her research focuses on citizenship, informal labour, industrial production, and the politics of childhood and youth politics in the province of Prato, Tuscany. She is particularly interested in the ways in which differential understandings of childhood development shape labour relations, as well as how these meanings may in turn unsettle existing theories in political economy. Lastly, she is interested in how Italian and immigrant youth both engage culturally and politically with these discourses and relations of production and reproduction.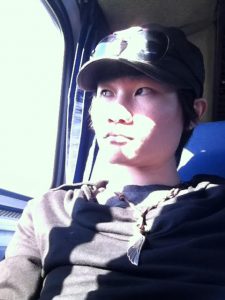 Chun Wai Chau is a PhD Candidate in Cultural Studies at UC Davis. His research uses an environmental justice perspective to examine agribusiness waterways and air pollution as entangled elements in the distributed reproduction of race, waste, and borders of environmental protection in Southern California's Imperial Valley