Thursday, November 3, 10:00-12:00, Voorhies 126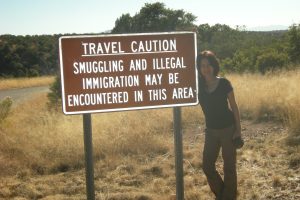 Gabriella Sánchez (PhD, Arizona State University) is a socio-cultural anthropologist who specializes in transnational, transborder underground and illicit economies. Her research – informed by indigenous, post-colonial and feminist methodologies – focuses on the social organization of human smuggling and trafficking along borders, and the criminalization of these practices by the nation-state. Her book Human Smuggling and Border Crossings (Routledge 2015) draws from her ethnographic fieldwork and legal case research on coyotes (human smuggling facilitators) and their clients along the US Mexico Border. She has conducted fieldwork in Latin America, North Africa, the Middle East and Australia and is the convener, alongside Luigi Achilli, of a global collective on smuggling research. A US State Department Fulbright and Boren scholar, she has held positions at the University of Maryland, the Hebrew University in Jerusalem, Wellesley College, and Monash University in Australia. She is currently the Associate Director for Research at the National Security Studies Institute at the University of Texas in El Paso.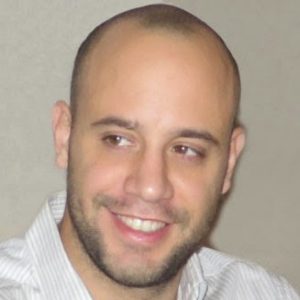 Luigi Achilli is Research Associate at the Migration Policy Centre at the Robert Schuman Centre for Advanced Studies, European University Institute, in Florence, Italy. He holds an M.A. and a Ph.D. in political anthropology from the School of Oriental and African Studies (SOAS Univiersity of London). He taught at Cambridge, SOAS, and various universities in the Middle East. His research and writing focus on irregular migration and smuggling networks, refugee studies, political engagement and nationalism in the Middle East, and conflict in Palestinian. His last research project has culminated with the publication of a book about the significance of the "ordinary" in the process of political self-fashioning in Palestinian refugee camps in Jordan, Palestinian Refugees and Identity: Nationalism, Politics and the Everyday (I.B. Tauris, 2015).
You are invited to read the following articles by our invited speakers prior to the event:
Gabriella Sánchez: "Women's Participation in the Facilitation of Human Smuggling: The Case of the US Southwest"
Luigi Achilli: "The Smuggler: Hero or Felon?"