Mellon Initiative in Comparative Border Studies
presents a
Spring Symposium
on Human Rights, Citizenship, and Racialized Belonging
---
Sherene Razack (Distinguished Professor in Critical Race, Gender and Citizenship studies in Education, University of Toronto, Canada): "A Sight/site We Cannot Bear: The Eviction from Public Space of Women Wearing the Niqab"
Abstract: In proposals to ban her from public space, the niqabi (a Muslim woman who wears a cloth covering the body, with only eyes visible) has been the subject of considerable legal regulation and anxiety. In France and elsewhere in Europe, she has been banned from public space. In Quebec, Canada, there has been a proposal to do the same, restricting her right to work in the civil service and restricting her access to public services. In this paper I consider what this eviction from public space signals and ask, as this panel does, what such bans within tell us about populations that are suspended in what Bauman termed a "spatial void," that is, neither inside nor outside the polis.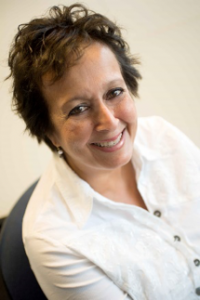 Bio: Sherene Razack is a Distinguished Professor of Critical Race, Gender and Citizenship Studies in Education. She teaches in the Department of Social Justice Education, at the Ontario Institute for Studies in Education of the University of Toronto. Her most recent book is Dying from Improvement: Inquests and Inquiries into Indigenous Deaths in Custody. She has also authored Casting Out: Race and the Eviction of Muslims From Western Law and Politics and Dark Threats and White Knights: The Somalia Affair, Peacekeeping and the New Imperialism. Razack co-edited At the Limits of Justice: Women of Colour On Terror; States of Race, Race, Space and the Law: Unmapping a White Settler Society. Razack's earlier works include the books Looking White People in the Eye: Gender, Race and Culture in Courtrooms and Classrooms and Canadian Feminism and the Law: The Women's Legal Education and Action Fund and the Pursuit of Equality. She is a founding member of Researchers and Academics of Colour for Equality.
---
Nicholas De Genova (Reader in Urban Geography and Chair of the Spatial Politics Research Group, King's College London): "Theorizing the "Crisis" of Borders and Migration"
Abstract: Dominant discourses and practices of migration and border enforcement have increasingly come to be haunted by the figure of "crisis."  During the last year, what is alternately called a "migrant crisis" or a "refugee crisis" has been virtually unanimously and universally declared in mass-mediated public discourse in Europe. This lecture offers some preliminary conceptual tools for constructing a critical theoretical framework that could serve the ends of understanding the beleaguered figures of migration and refugee movements, and therefore also the equivocal figure of borders, on a global scale. By critically dis-identifying with the presumptive perspective of state power and border "control," and thus by problematizing the proliferation of discourses of "crisis" that serve the ends of instituting "states of emergency" and enforcing exceptional measures, this lecture will propose a conceptual framework that starts from the concept of the autonomy of migration, in order to begin to better formulate a different politics of human mobility.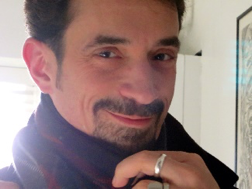 Bio: Nicholas De Genova holds a permanent appointment as Reader in Urban Geography and directs a research group on spatial politics in the Department of Geography at King's College London. He is the author and editor of numerous publications, among them, The Deportation Regime:  Sovereignty, Space, and the Freedom of Movement (co-edited with Nathalie Peutz, Duke University Press, 2010), Racial Transformations:  Latinos and Asians Remaking the United States (Duke University Press, 2006), Working the Boundaries:  Race, Space, and "Illegality" in Mexican Chicago (Duke University Press, 2005), and "Migrant 'Illegality' and Deportability in Everyday Life" (Annual Review of Anthropology, 2002).  His current projects explore migration, race, and postcoloniality in Europe.
---
Shahzad Bashir (Lysbeth Warren Anderson Professor in Islamic Studies, Department of Religious Studies, Stanford University):  "In Time's Margins: Borderland Identities and Rights in Historical Imagination"
Abstract: Using the example of the boundary between Afghanistan and Pakistan, I suggest that borderlands are constructed at the intersection of varying understandings of the past. The human experience of time is then an issue equal to the significance of spatial mapping in thematizing the question of borders. To consider issues of identities and rights in this context requires a complex view of history as a field contested between individual experience, communitarian ideologies such as nations and supranational religious communities, and the international order with its built-in hegemonies. Thinking about the past in this way may provide ways to reconstitute possibilities of sociopolitical action in solidarity with populations that straddle contemporary borders around the world.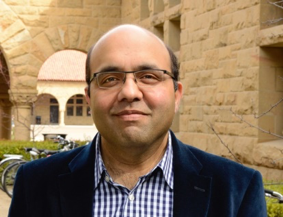 Bio: Shahzad Bashir is the Lysbeth Warren Anderson Professor in Islamic Studies at Stanford University. He specializes in the intellectual and social history of the Persianate Islamic world and is currently working on a book entitled Islamic Times: Conceptualizing Pasts and Futures.
---
Magid Shihade (Assistant Professor, Abu-Lughod Institute of International Studies, Birzeit University, Palestine): "Zionism and Israel beyond Borders: Citizenship, Belonging, and Exclusion"
Abstract: In this presentation, I will discuss the uniqueness of citizenship and belonging in the case of Israel, not only compared to other nation states, but also to other settler colonial cases. As informed by Zionism, the Israeli law of citizenship is granted automatically to any Jew anywhere in the world, while denying the same right to Palestinians, who are indigenous to the land. These dynamics of belonging and exclusion manifest themselves in many ways to impact Palestinians and implicate others beyond the borders of the state, the only state in the world without declared borders.  In many ways, this makes the Israeli case, an exceptional state in the modern racial western colonial history. The presentation will include, as a way of elaboration, examples of what that means to Palestinians in Israel and those who are abroad.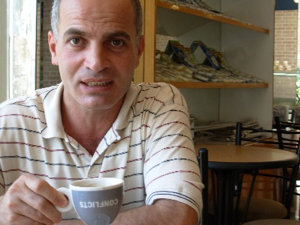 Bio: Magid Shihade is Assistant Professor of International Studies at Birzeit University, Palestine. His research is focused on race, violence, settler colonialism, modernity, the politics and anthropology of knowledge, and decolonial thought. He is the author of Not just a Soccer Game: Colonialism and Conflict among Palestinians in Israel (Syracuse University Press, 2011). His recent articles include: " Not just a Picnic: Settler Colonialism, Mobility, and Identity among Palestinians in Israel" in Biography, "The Place of Israel in Asia," in Settler Colonial Studies, and "Global Israel: Settler Colonialism and Rupture" in Borderlands.  He has received several grants and awards, most recently the Transregional Postdoctoral Fellowship by the SSRC—Social Science Research Council's program in Inter-Asian Contexts and Connections in 2013-14.
---
Lorgia García Peña (Assistant Professor of Romance Languages and Literatures and of History and Literature, Harvard University): "Black in English.  Global Translations of Citizenship in Contemporary Italy"
Abstract: Building on the growing body of scholarship on comparative race and ethnicity, this paper considers how racialized Italian citizens interpret, translate and deploy U.S. mediated ethnoracial politicized terms such as black and Latino/a. Showing the detours blackness takes through immigration and Latinidad in contemporary cultural productions, the author draws attention to the multiple ways in which immigrants and their descendants translate their local struggle to globally recognized terms to confront racism and exclusion locally.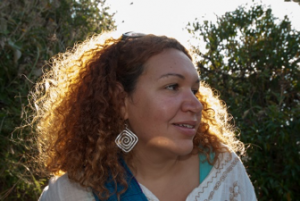 Bio: Dr. Lorgia García-Peña is an assistant professor of Romance Languages and Literatures and of History and Literature at Harvard University and the co-founder of Freedom University Georgia. She specializes in Latino/Latina studies and Hispanic Caribbean literary and cultural studies with a special focus on the Dominican Republic and its Diaspora. Her research poses a dialogue among history, literature and cultural studies, paying close attention to questions of marginality, migration, and racial and ethnic identity formation. Dr. García-Peña recently completed her book manuscript entitled The Borders of Dominicanidad. Bodies, Nations and Archives of Contradiction (under contract, Duke University Press). She is the recipient of the Johns Hopkins University African Diaspora Studies Postdoctoral Fellowship, and the Ford Foundation Postdoctoral Fellowship (2016).
---
Kim Rygiel (Associate Professor, Political Science, Balsillie School of International Affairs, Wilfrid Laurier University, Waterloo, Canada): "Between Violence and Solidarity: The Politics of Citizenship and Rights to Movement"
Abstract: Over several decades an international human rights regime for migrant and refugee rights has emerged. Yet violence and restrictions on refugee and migrant rights continue, as governments respond to global mobility through more restrictive security measures at the border and within society. Greater restrictions on mobility generate new forms of inequality and exclusion today. At the same time, a new era of protest movements, led by migrants and refugees, is also emerging in response. In this talk I discuss how citizenship as a form of government further globalizes inequality, creating new hierarchies of inequalities of desirable and undesirable citizens along gendered, classed and racialized lines, as well as the ways that migrant and refugee social movements make claims for citizenship rights, demanding equality and inclusion. I explore the potential of such movements for contesting and expanding the parameters of belonging, identity and the boundaries of political community.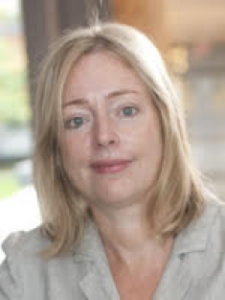 Bio: Kim Rygiel is Associate Professor of Political Science at Wilfrid Laurier University and the Balsillie School of International Affairs and a research associate and board member with Laurier's International Migration Research Centre (IMRC). Her research focuses on border security, migration and citizenship within North America and Europe. Current research projects include: an investigation of community initiatives designed to foster cultural pluralism by transforming understandings of citizenship and belonging and second, examination of humanitarian assistance and governance of Syrian refugees in Turkey. She is author of Globalizing Citizenship (UBC Press, 2010) and co-editor, with Peter Nyers, of Citizenship, Migrant Activism and the Politics of Movement (Routledge 2012) and has published in Citizenship Studies, Review of Constitutional Studies, European Journal of Social Theory and International Political Sociology. She is Assistant Editor of Citizenship Studies.
---
Randall Williams (Independent Researcher/International Transport Workers' Federation, London): "From Queer Militancy to Homonationalism: Reflections on the Post-Cold War Reification of (Trans)national Cultural Borders Through the Neoliberal Quest for Sexual Rights"
Abstract: In this presentation, labor researcher and author Randall Williams examines how the contemporary struggle for LGBTQ rights has been drawn into the orbit of US imperial militarism. His account focuses on the pivotal roles the Gulf War of 1991, the post-9/11 War on Terror, and the ideology of neo-Orientalism have played in tethering the 'progress' of sexual rights to the globalizing mission of US imperialism. The analysis then turns to the 1993 trial and punishment of US soldier and notorious whistleblower, Chelsea Manning (formerly "Bradley Manning"). The Manning case is shown to have exposed some of the major fault lines and contradictions reified through the hegemonic rise of homonationalism. In particular, the pitched battles around Manning's actions and transgender identity reveal the supremacist and exceptionalist ideology that subtends the neoliberal quest for 'sexual rights' and the demands for 'inclusion.'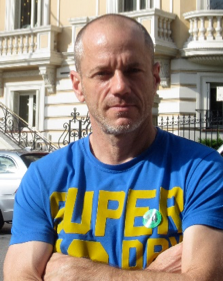 Bio: Randall Williams is a Marxist scholar, labor researcher, and author of "The Divided World: Human Rights and Its Violence" (University of Minnesota Press, 2010). He received his Ph.D. in Literature from the University of California, San Diego. Williams has worked as a research analyst/strategic campaigner for the Hotel Employees and Restaurant Employees, International Union (HERE-IU), and he currently works as an independent researcher and consultant for the International Transport Worker's Federation (ITF), based in London.